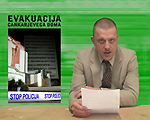 Izvajanje velikega blatarja 2007 DVD
ON THE ROAD
Damijan Kracina & Saša Nabergoj, Music: Bobnars United (THE ONE MINUTES AWARDS 2006)
MARMALADE
DVD - Video, 4 min, February 2004
Video by: Damijan Kracina, Katarina K. Toman
Cast: Grandma Zalka, Klara Frančiška, Amalia


Screenings:
RE-Connections; UNM Art Museum, Albuquerque, New Mexico, USA, 2004
Extended Views. Centre Céramique in Maastricht, the Netherlands.2004
Home Made Marmelade, Priština, Kosova, 2004
Ready 2 Change, Gallery P74, Ljubljana, Slovenia, 2004
EMAF - European Media Art Festival, Osnabrueck, Germany, 2005
22nd Kassel Documentary Film Festival, Kassel, Germany, 2005




Intervju z ogroženo vrsto
VHS (digital video)1999/2006
Damijan Kracina (c) 1999

Soška postrv - Salmo trutta marmoratus




Žeblji / Nails
VHS, 6min 1995-2000
Damijan Kracina (c) 2000
ZOOspective,

VHS (digital video), 12,06 min,
Damijan Kracina (c) 1999
Proteus (3D animation, digital video) 5 min
download "proteus.mpg" 1,21mb
Damijan Kracina (c) 1998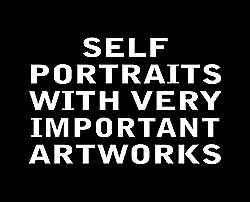 http://www.youtube.com/watch?v=7JxNS09GKbQ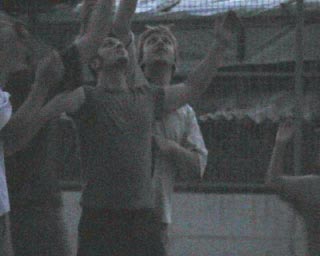 BASKETVIDEO
VHS (digital video), 20,06 min,
Copyright (c) 2001
Borut Korošec, Jaka Mihelič, Damjan Švara, Grega Kregar,
Damijan Kracina, Mojca Senegaènik, Katarina K. Toman, Sara Hughes.
BASKETVIDEO is experimental video project. Is a team work of eight contemporary artists. They all participate at action and upgrade recorded video material with very important statements and mesages.
more...
Damijan Kracina: Play All
Četrtek, 14. december, ob 19. uri v
Projektni sobi SCCA, Metelkova 6, Ljubljana
Avtorski video program
Intermedijski dogodek Play All je prostorska predstavitev izbora video del avtorja Damijana Kracine. Predstavitev vključuje video dela, ki so nastajala med študijem na ljubljanski Akademiji za likovno umetnost, video dokumente, inserte performansov in inštalacij ter izbor avtorskih videov, vključno z novejšimi videi, nastalimi tudi v sodelovanju z drugimi avtorji. Gre za nekakšno reformirano video retrospektivo, kjer bo na enem mestu istočasno na ogled večletna avtorjeva video produkcija.
Produkcija: Društvo za domače raziskave v sodelovanju z Zavodom SCCA-Ljubljana.
Projekt podpira MOL, Oddelek za kulturo in raziskovalno dejavnost.